Samsung Q9F-Series HDR UHD Smart
QLED. The Next Innovation in TV.
Simply incomparable. Quantum Dot technology delivers perfect colour perfection, using an innovative alloy material. An out-of-this-world viewing experience that never fades.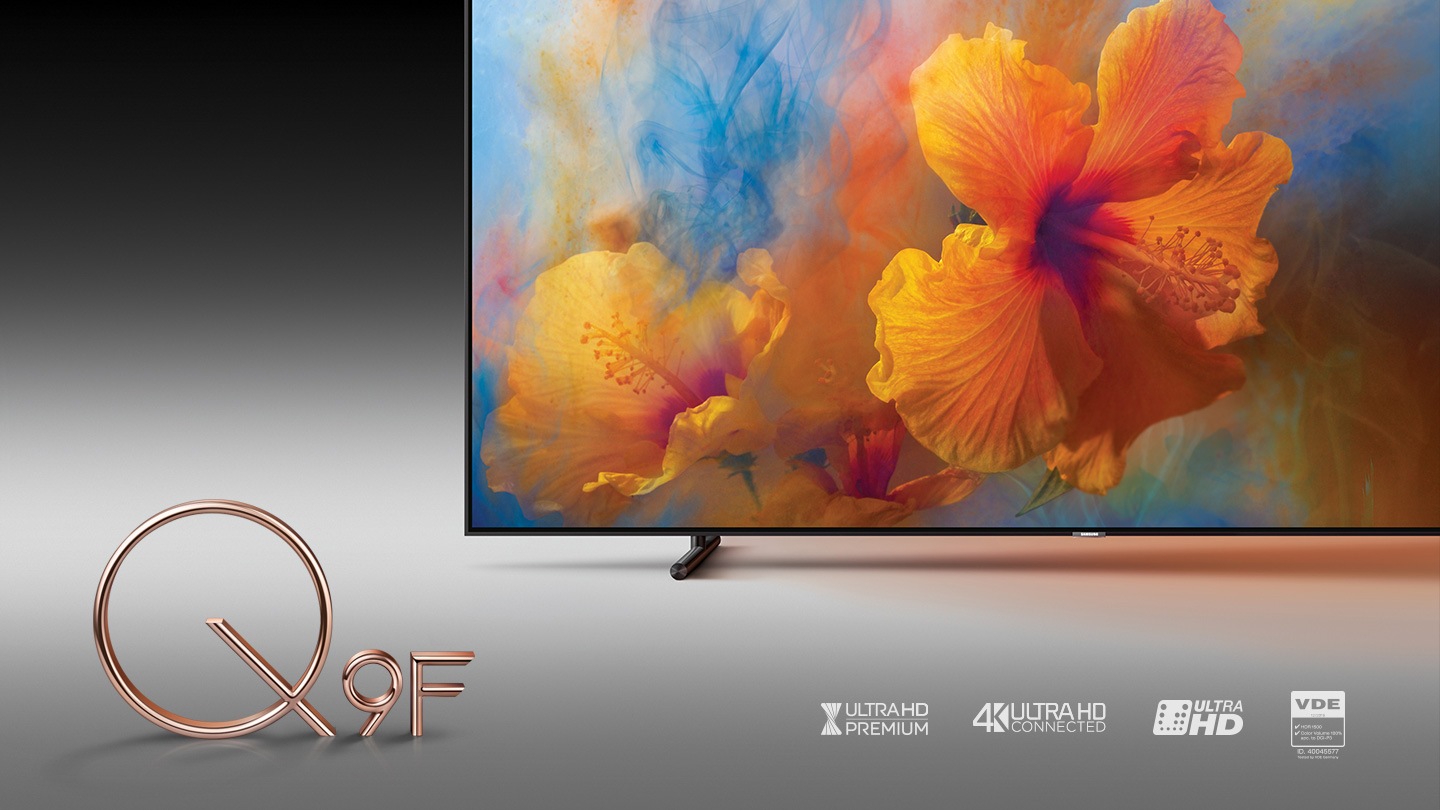 Recognised as the highest rated TV
Samsung QLED TV Q9 became the first product ever to receive awards in all 3 categories from renowned German IT magazine Video. The winner of the REFERNZ, INNOVATION, and HIGHLIGHT awards for 2017, and was recognised as the 'role model for HDR TVs.'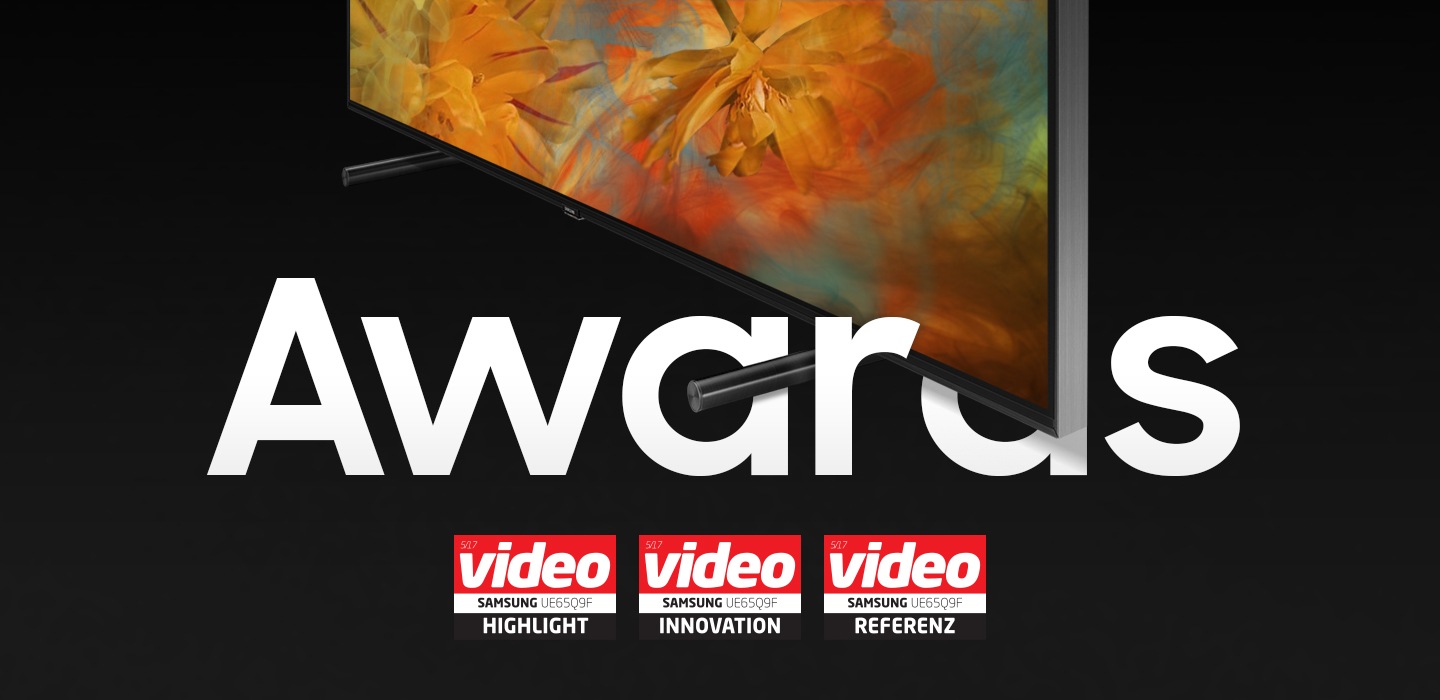 Colour Volume 100%
Discover a world of colour volume that will change your thinking about TVs. Q9F's wide colour range is simply beyond compare, and once you see the real world, you'll never settle for less.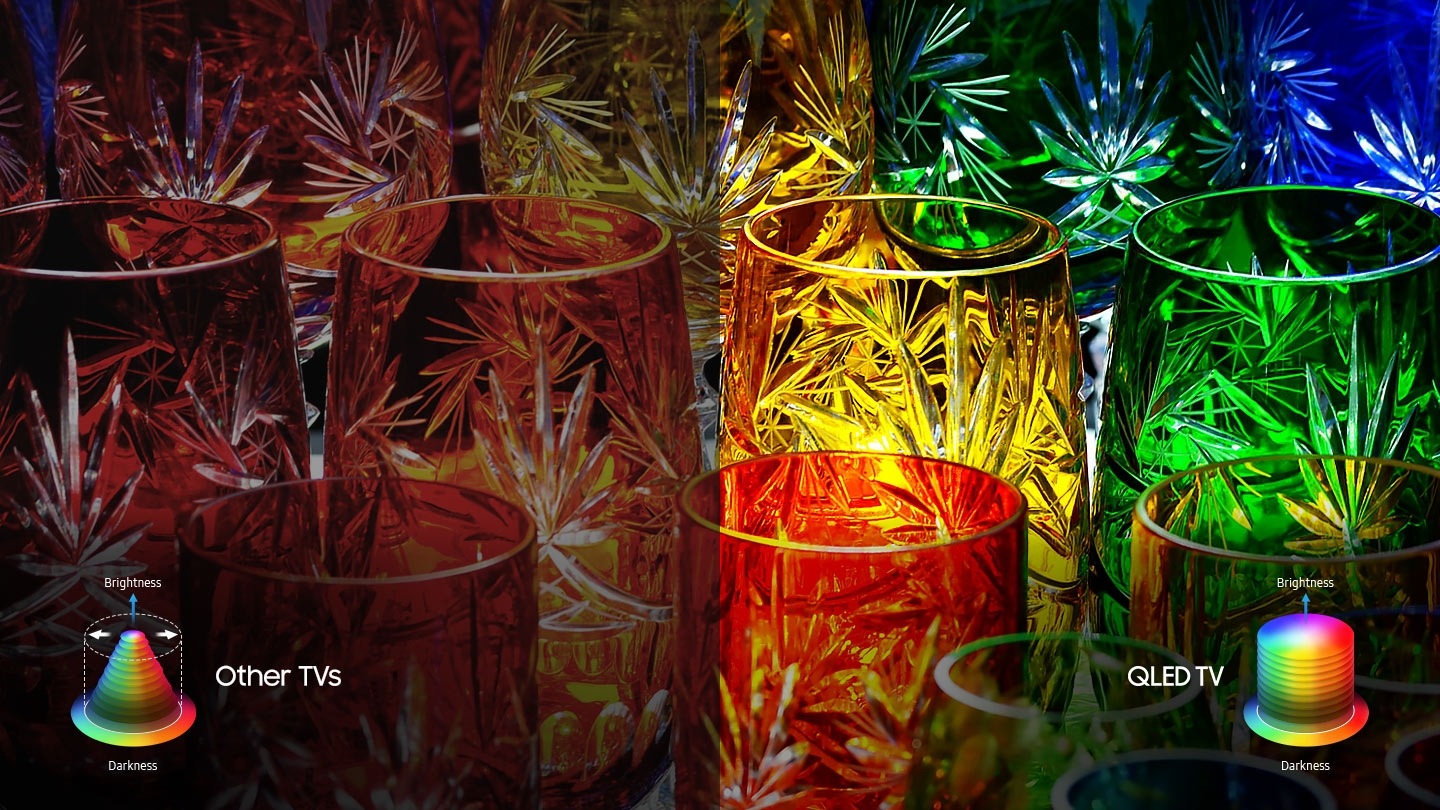 *QLED TV shave received verification from world – class testing and certification association, Verband Deutscher Elektrotechniker (VDE), for its ability to produce 100 percent colour volume.
Q Contrast Ultimate
Q9F delivers phenomenal viewing with more depth and bolder contrasts. No matter the time of day, get mesmerized by the intensity of every scene in any environment.
Q HDR 2000
See what others can't. Get pulled into scenes just as the director intended, finding all the ultimate details that used to stay hidden in dark shadows or whitewashed by brightness.
*The peak brightness may vary depending on the model and size of the TV.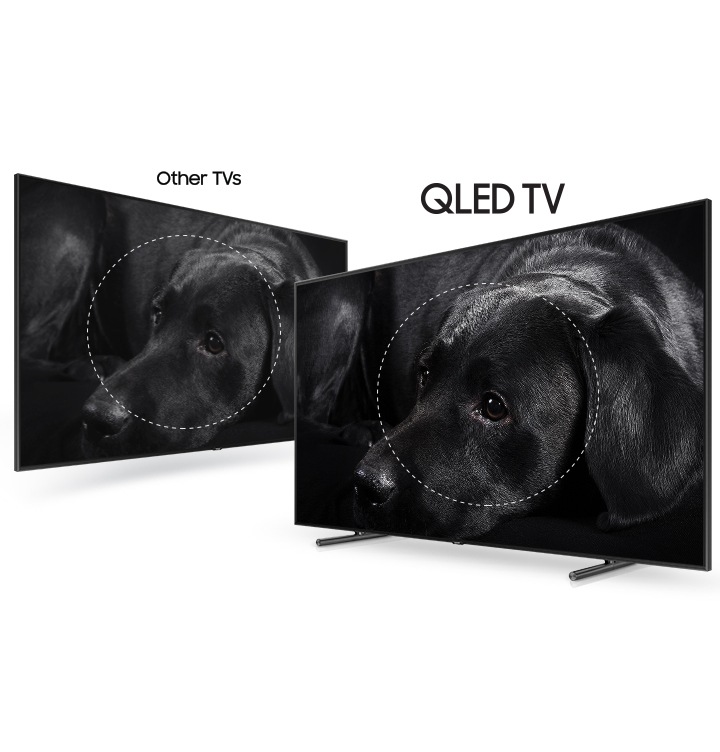 TV, that lasts long time
The Samsung QLED TVs that are composed by inorganic materials last consistent bright, vivid image quality for years.
*What is Burn-in?   Burn-in is a permanent defect in areas of a TV display that can be caused by cumulative effects of displaying the same image or scene for long periods of time, sometimes even as little as one hour.
Q Viewing Angle
Say goodbye to colour distortion. Enjoy the same viewing experience anywhere in your space. With Q9F's vivid colours and great viewing angles, every seat is a great seat.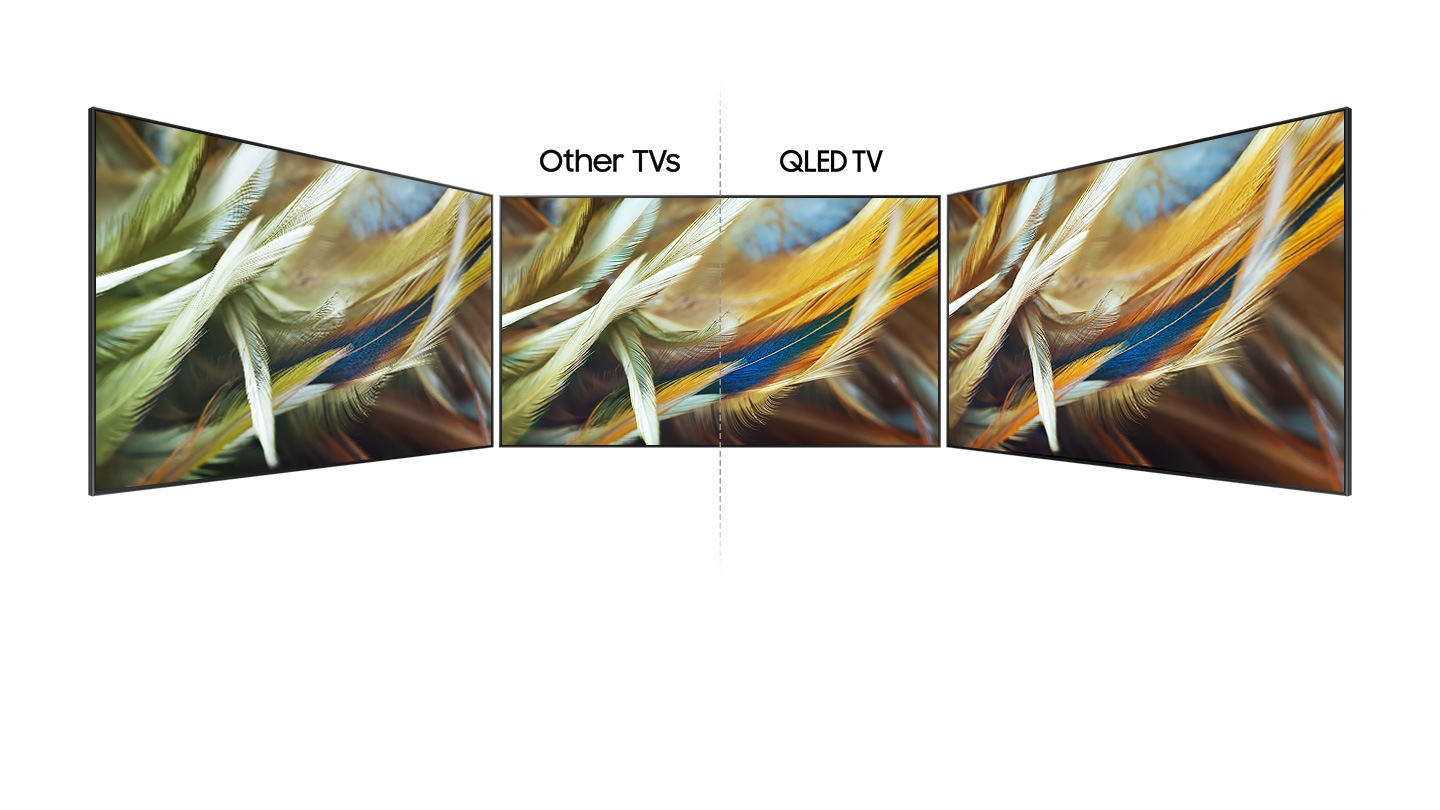 Q Engine
A more powerful engine to drive that perfect view. Q engine is faster than before, analysing content to give you the most optimal picture quality available.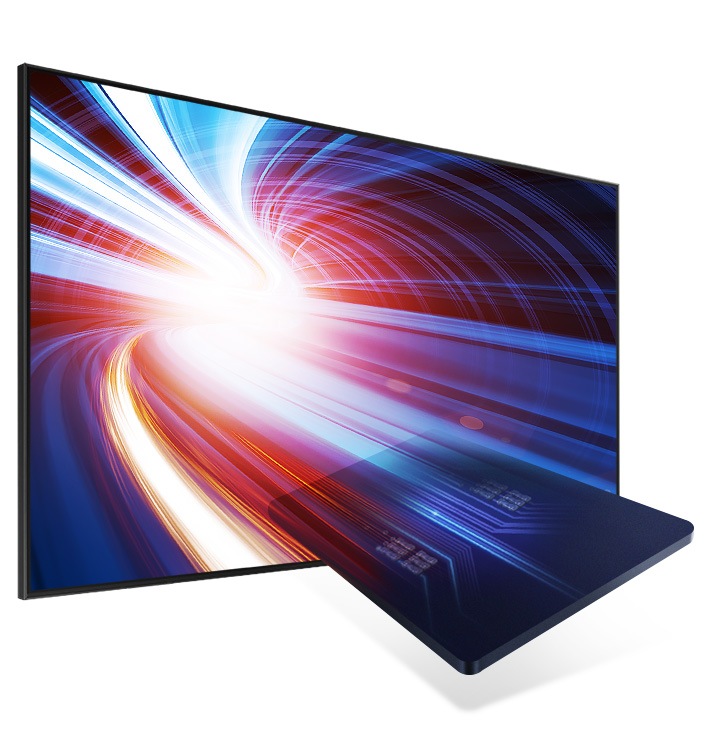 Truly captivating
Sheer luxury meets modern finesse. With an exquisitely polished back and neatly hidden wires, the Q9F looks fabulous on a stand or hung artfully on the wall.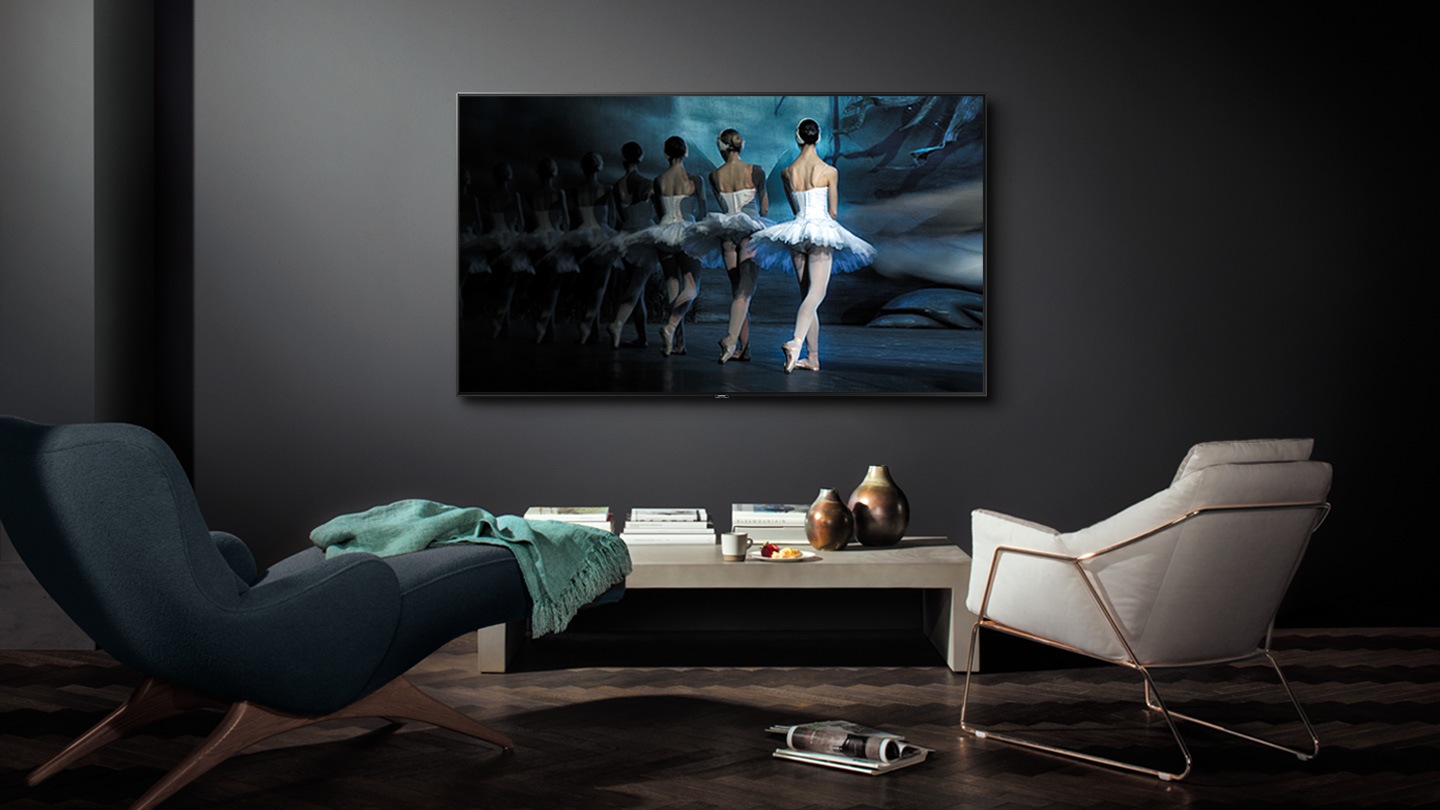 Invisible Connection
Make better use of your space. With a single, nearly invisible optical cable, you can connect all devices without any messy tangled wires. Connect invisibly.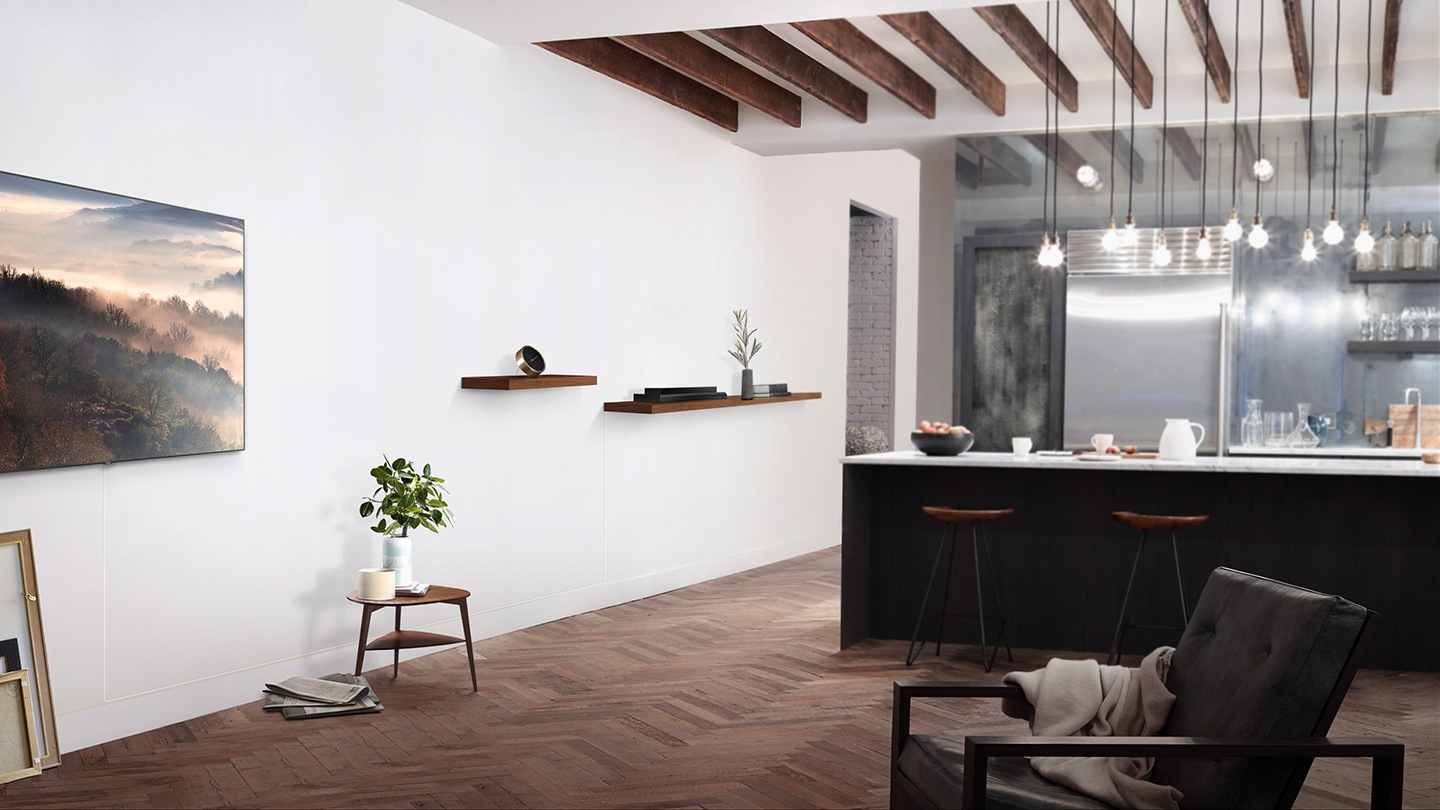 *The 'Invisible Connection' refers to a single, transparent optical cable connected to the One Connect Box integrating external device cables, but it does not refer to the power cable of the TV or cables connected to other devices such as sound bar.
Clean Back
Place your TV anywhere. The perfectly clean back design neatly organises cables inside the elegant stand. Modern simplicity, even from the back.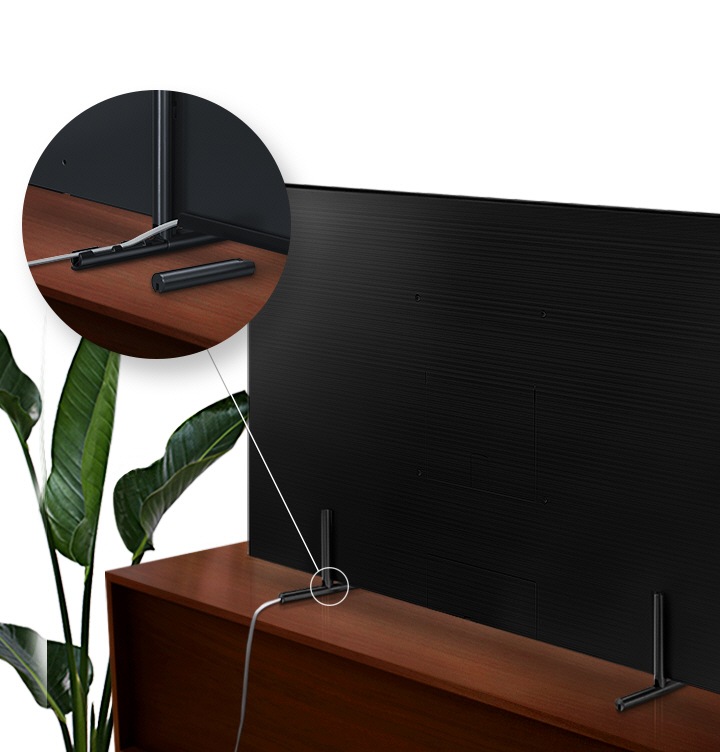 No Gap Wall-Mount
The Q9F mounts beautifully right to the wall, leaving no gap between. Gorgeous from all sides, it fits perfectly in your living room.
*Measured from rear end of the TV, the gap may differ based on the installation and wall type.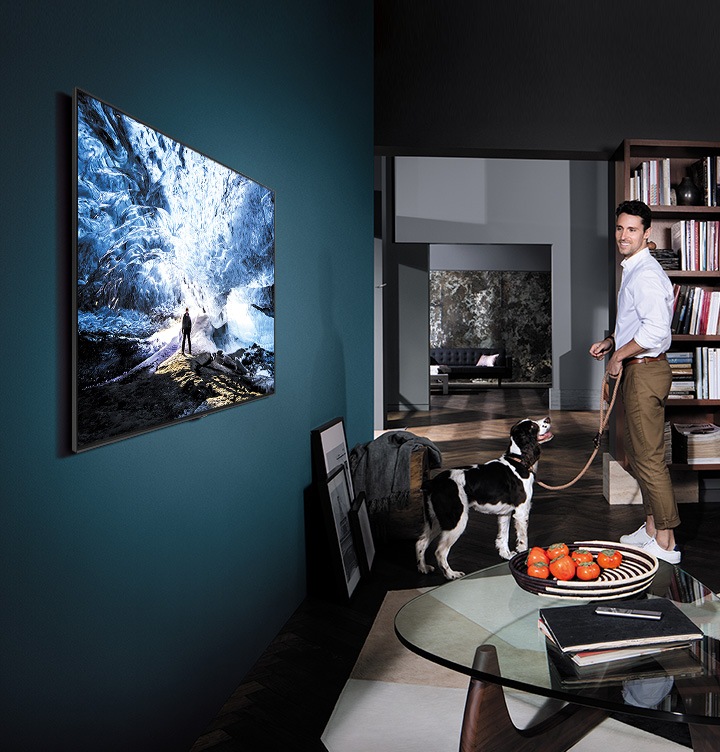 Boundless 360° Design
Timeless design perfect for any décor. Unparalleled immersion without any visible bezel. A refined and minimalist all metal back design. There's just nothing like it.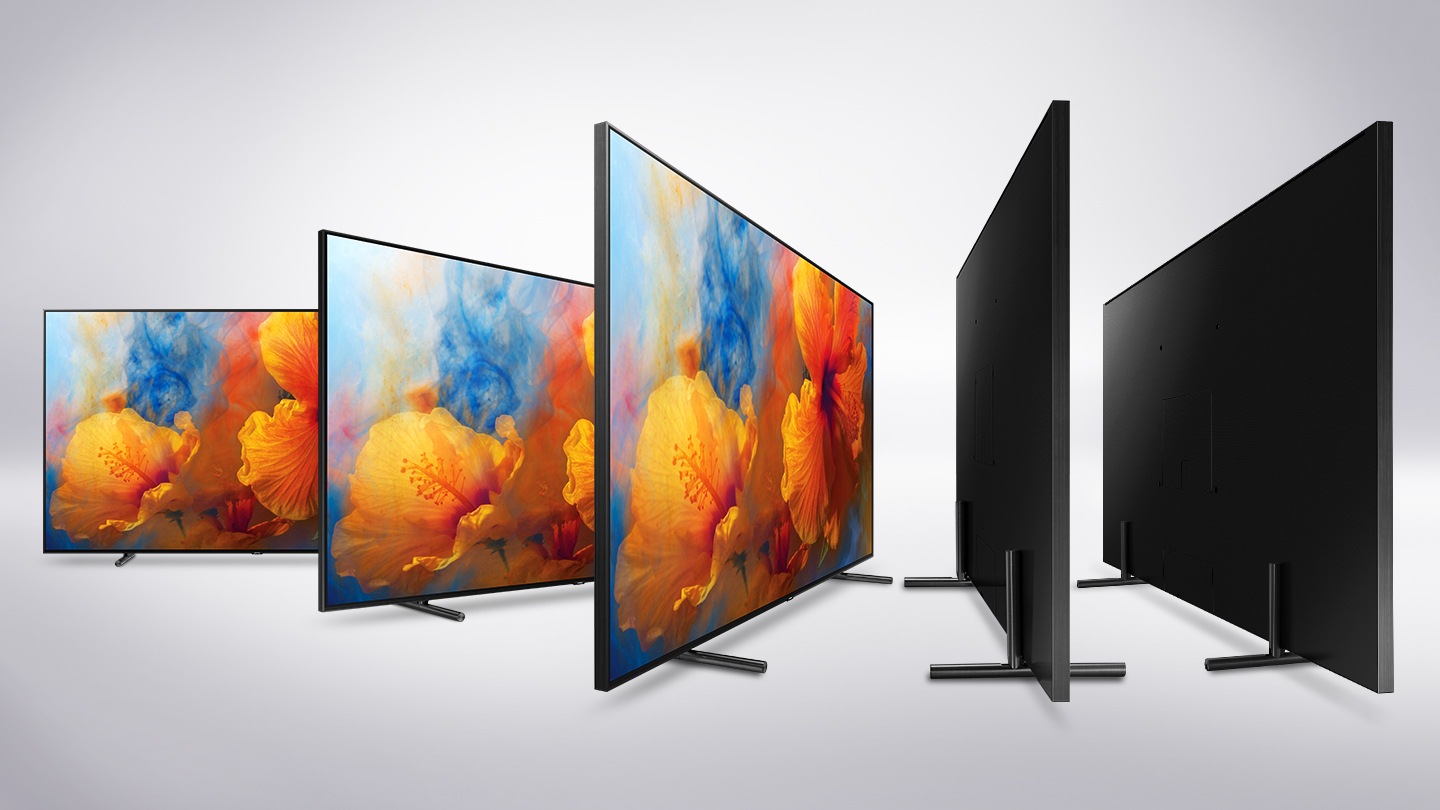 4 Sides Bezel-less Design
See the world through your own space. With no bezels on all 4 sides, get a truly immersive viewing experience. See scenes come alive before your eyes.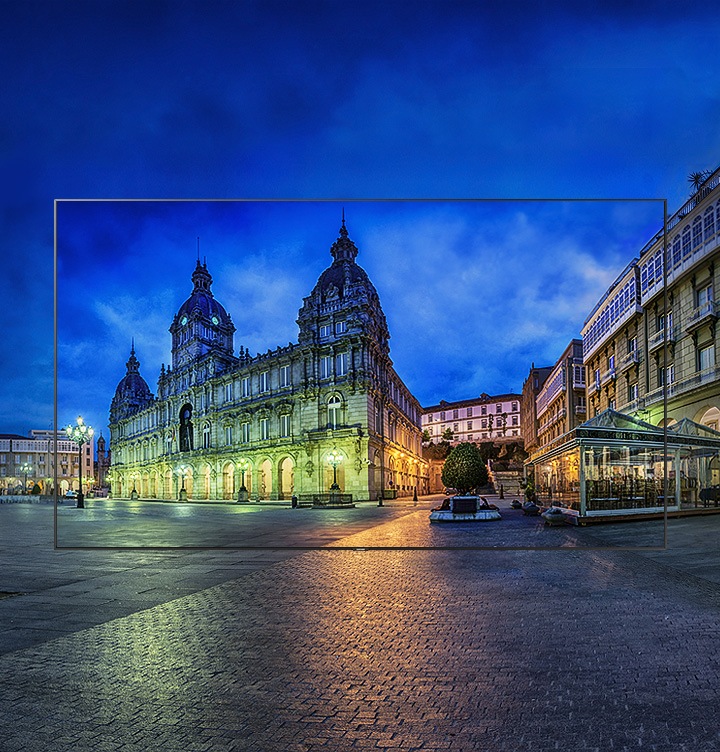 Full Metal Design
The Q9F's clean and smooth all metal back blends beautifully anywhere in your home.
The secret is in the back
Rethink the way you set up your TV. QLED TVs have a versatile one-mount solution that lets you easily mount it on a wall or choose your favourite stand.
*NoGapWall-mount,StudioandGravitystandssoldseparately. *StudioandGravitystandarecompatiblewith55″/65″QLEDTVs.
Smarter than ever
Now you really can just sit back and enjoy.
*Netflix streaming membership required.
One Remote Control
Get the ultimate control in the palm of your hand. Control all devices connected with just the one remote control. With Voice Control, you'll never have to flip through channels again.
Smart Hub
See everything in one place. One Depth gathers a variety of content for you on one screen. Get easy access to different content providers and check out the thumbnail previews before diving in.
Auto Detection
Find and recognise all your connected devices faster. QLED TV automatically displays device names, and makes all your input selections a breeze.
*Devices must be connected to One Connect via HDMI cable.
Smart View
Just connect your mobile to your big screen and enjoy all your content. And with the Smart View app, you can seamlessly control everything from your mobile.
More from Samsung
| | | | | |
| --- | --- | --- | --- | --- |
| | Q7F | Q9F | Q8C | Q7C |
| | 4K UHD | 4K UHD | 4K UHD | 4K UHD |
| | Q 4K Color Drive Elite | Q 4K Color Drive Elite | Q 4K Color Drive Elite | Q 4K Color Drive Elite |
| | Q HDR Elite | Q HDR Elite+ w/ Infinite Array | Q HDR Elite | Q HDR Elite |
| | Q Elite Black | Q Elite Black w/Infinite Array | Q Elite Black | Q Elite Black |
| | Q Every View | Q Every View | Q Every View | Q Every View |
| | MR 240 | MR 240 | MR 240 | MR 240 |
| | Boundless 360° | Boundless 360° | Boundless 360° w/ Metal Back | Boundless 360° |
| | Flat | Flat | Curved | Curved |
| No Gap Wall Mount Compatible  | ✔ | ✔ | ✔ | ✔ |
| | ✔ | ✔ | ✔ | ✔ |
| | ✔ | ✔ | ✔ | ✔ |
| | ✔ | ✔ | ✔ | ✔ |
*Supports Android 4.1 and above, iOS7 and above, Windows 7 and above. *Watch movies like Marvel Studios' Doctor Strange, Captain America: Civil War, and more on Google Play Movies & TV. *©2014 Warner Bros. Entertainment Inc., Village Roadshow Films North America Inc. and Rat Pac-Dune Entertainment LLC. ©2016 Disney Enterprises, Inc. All Rights Reserved. Marvel Studios' Captain America: Civil War ©2017 MARVEL. The Girl on the Train ©2016 Universal Studios. Suicide Squad TM & © DC Comics. © 2016 WBEI. All Rights Reserved.