Yunteng VCT-288 Photography Tripod Monopod With Fluid Pan Head Quick Release Plate And Unipod Holder for Canon Nikon DSLR Cameras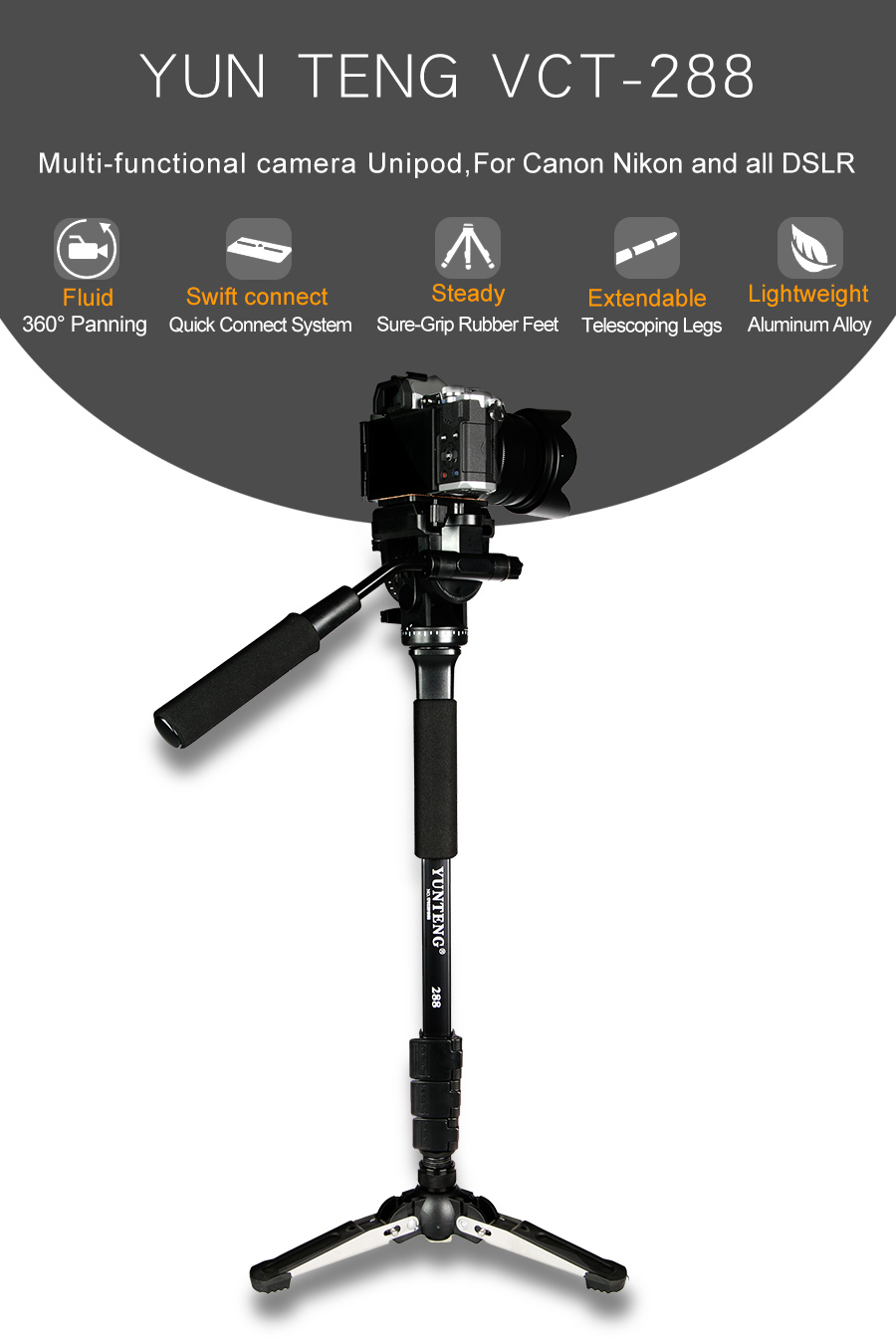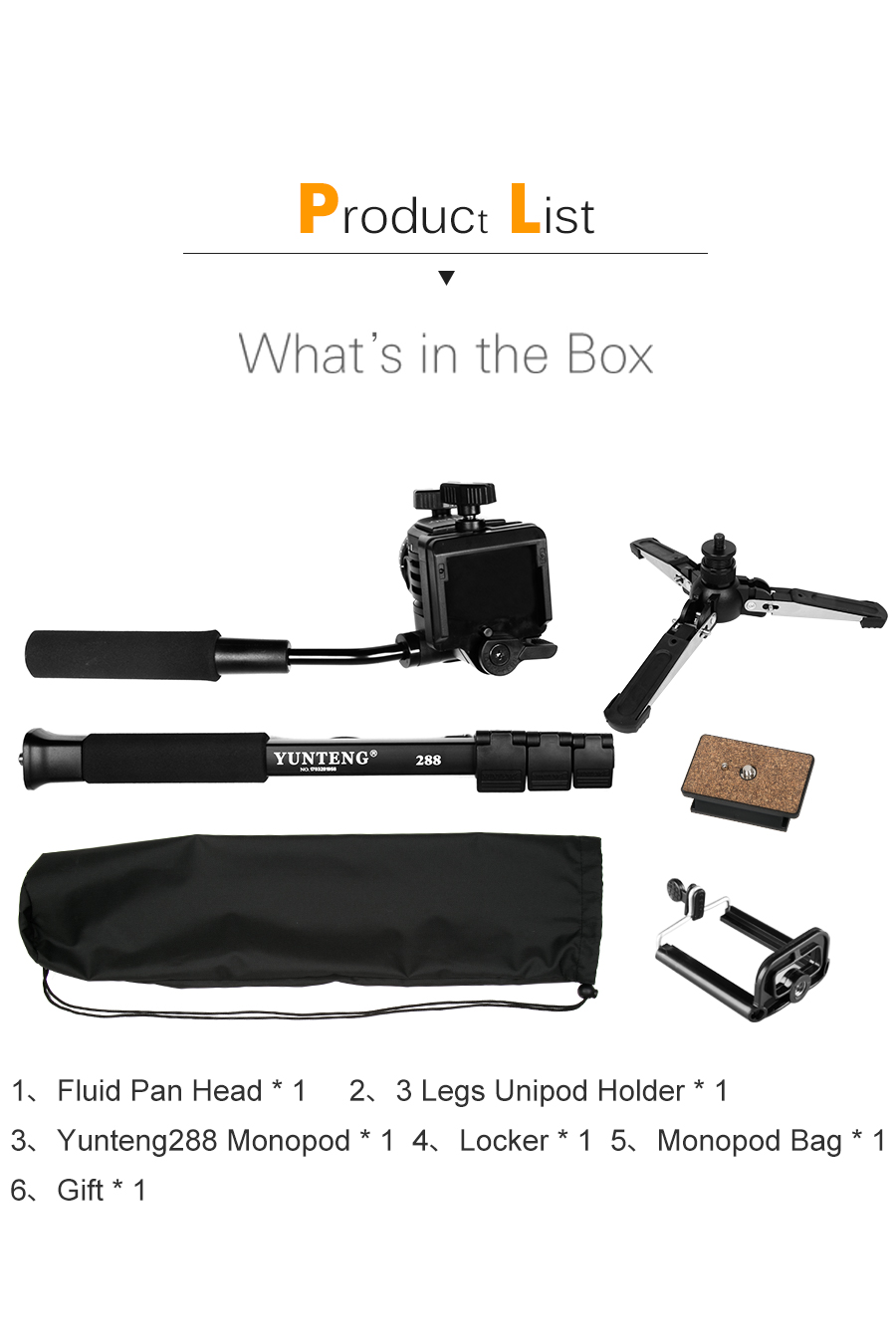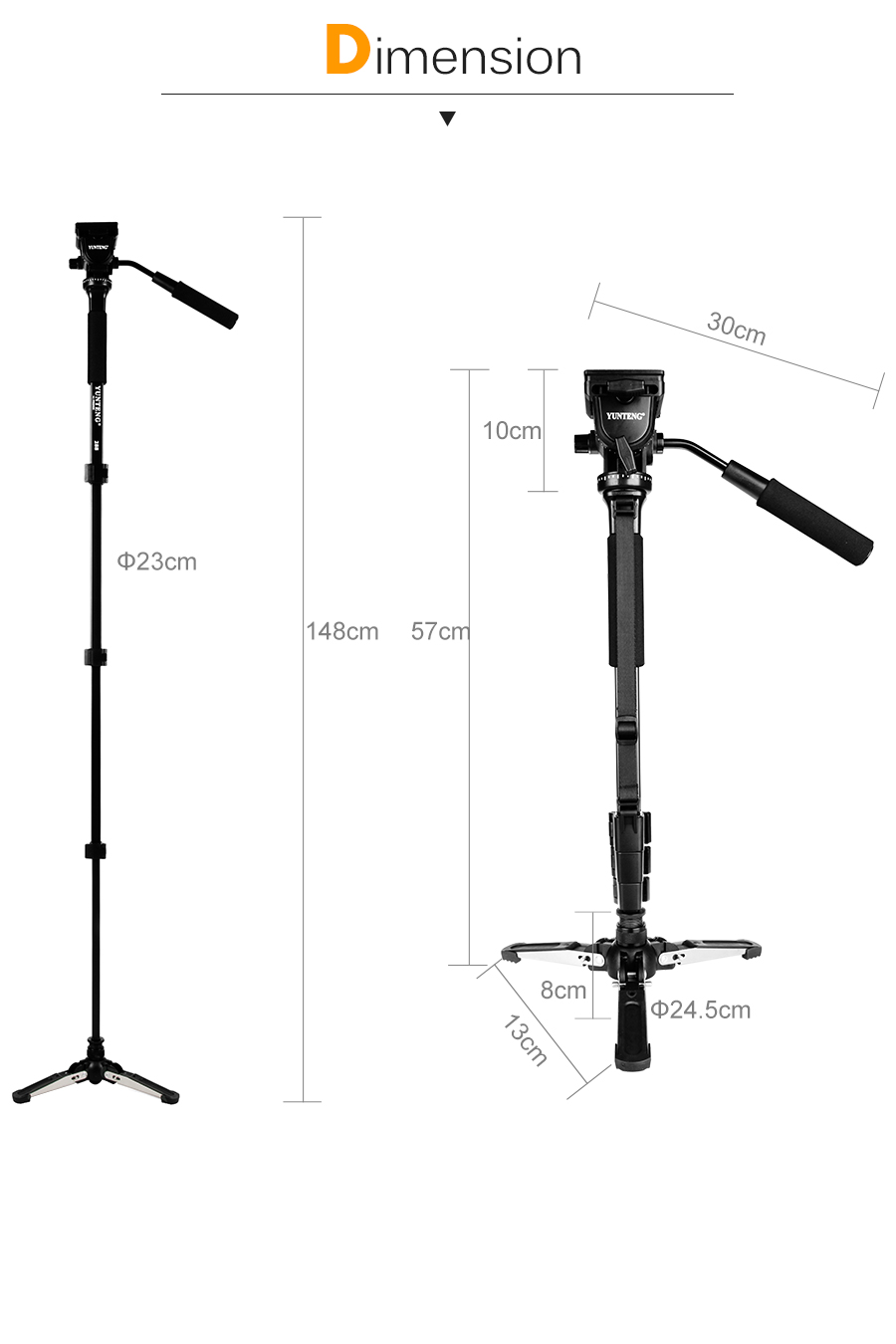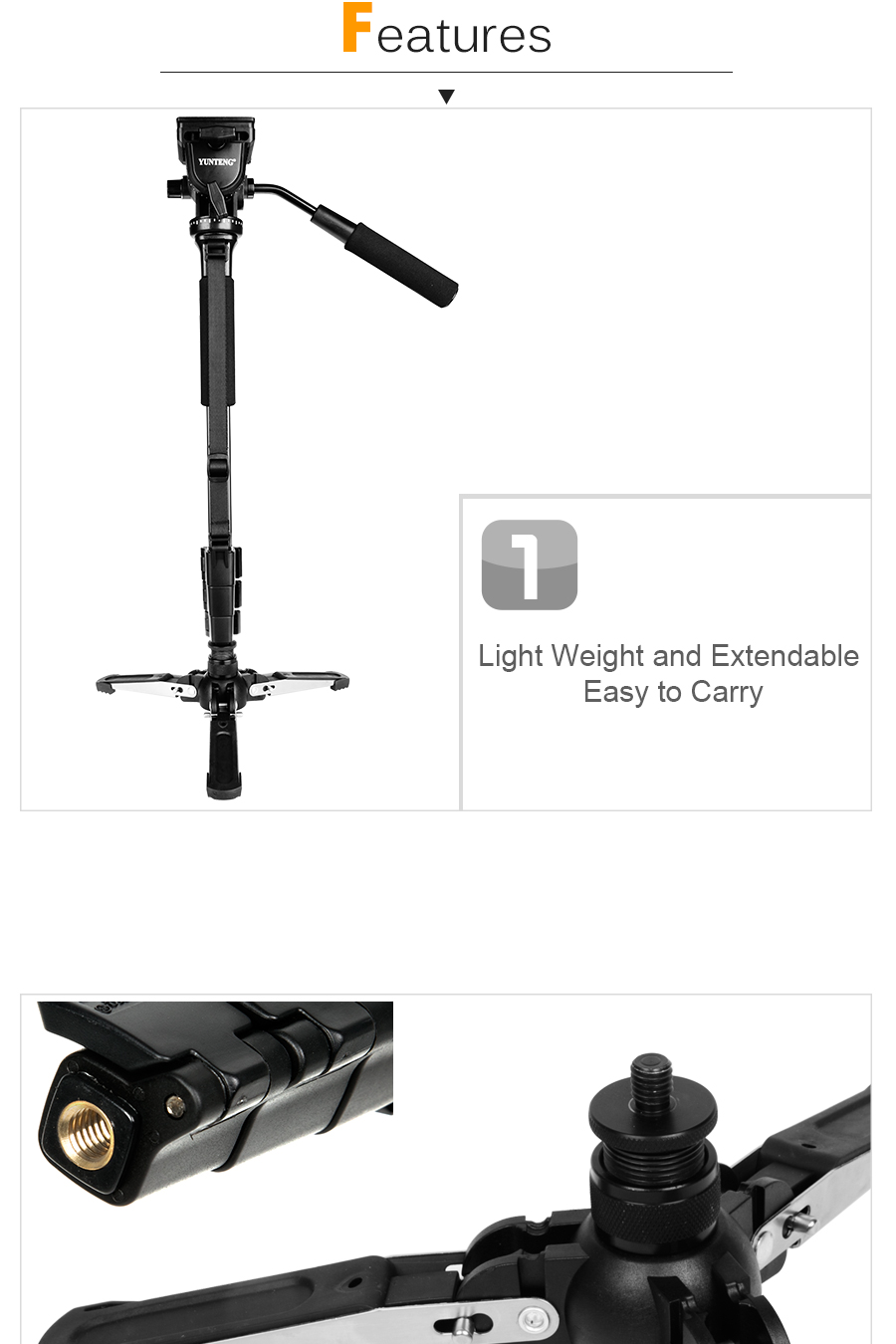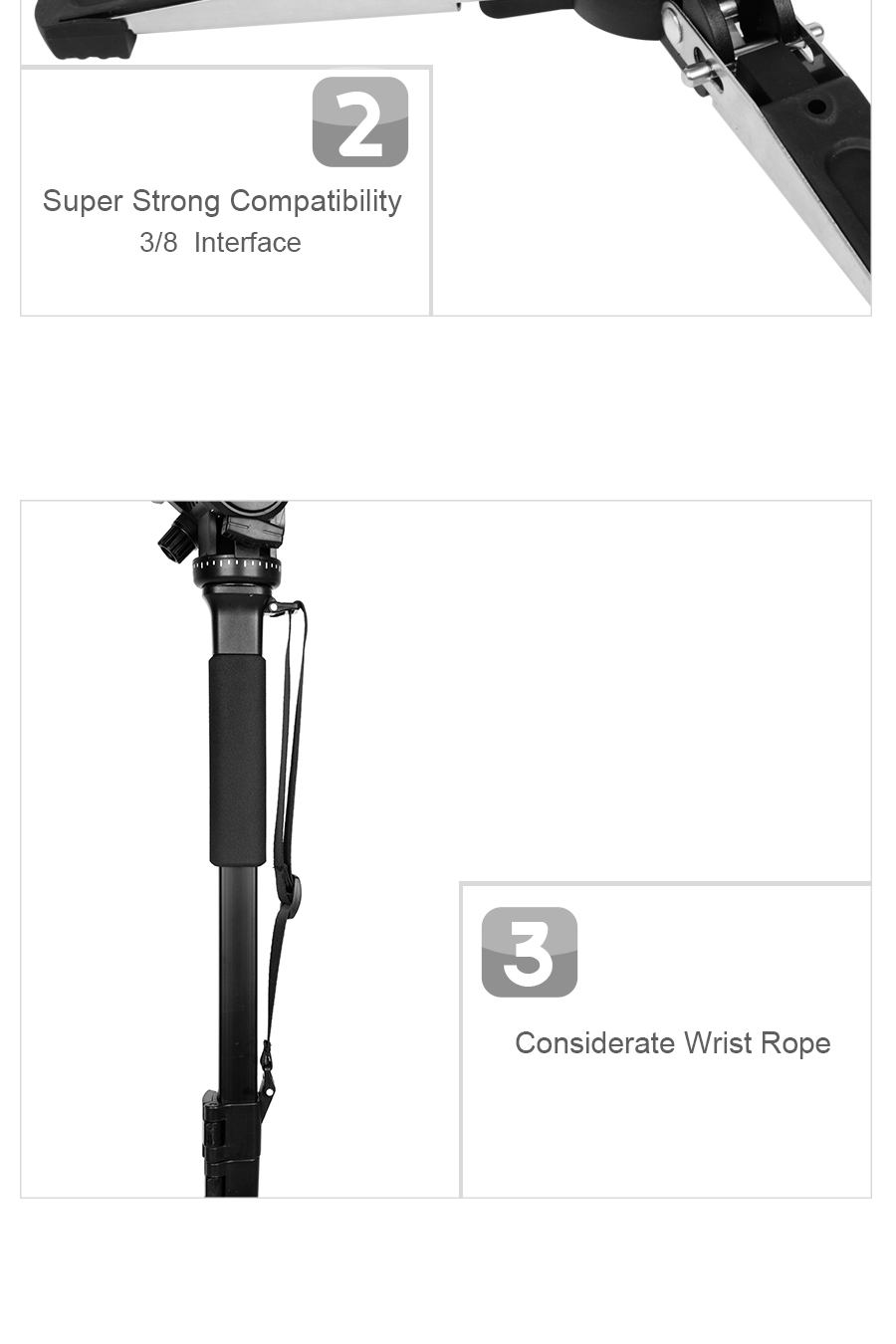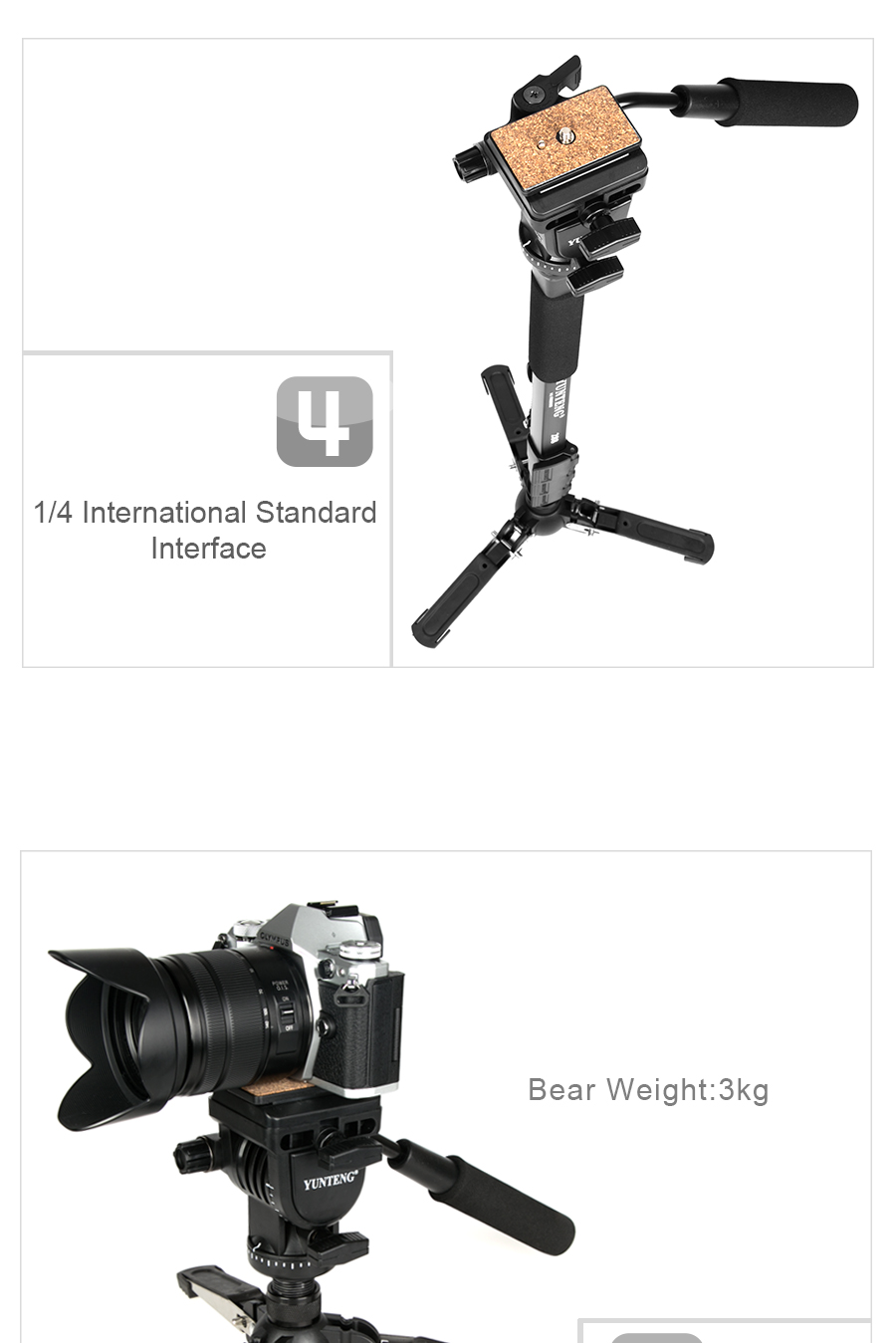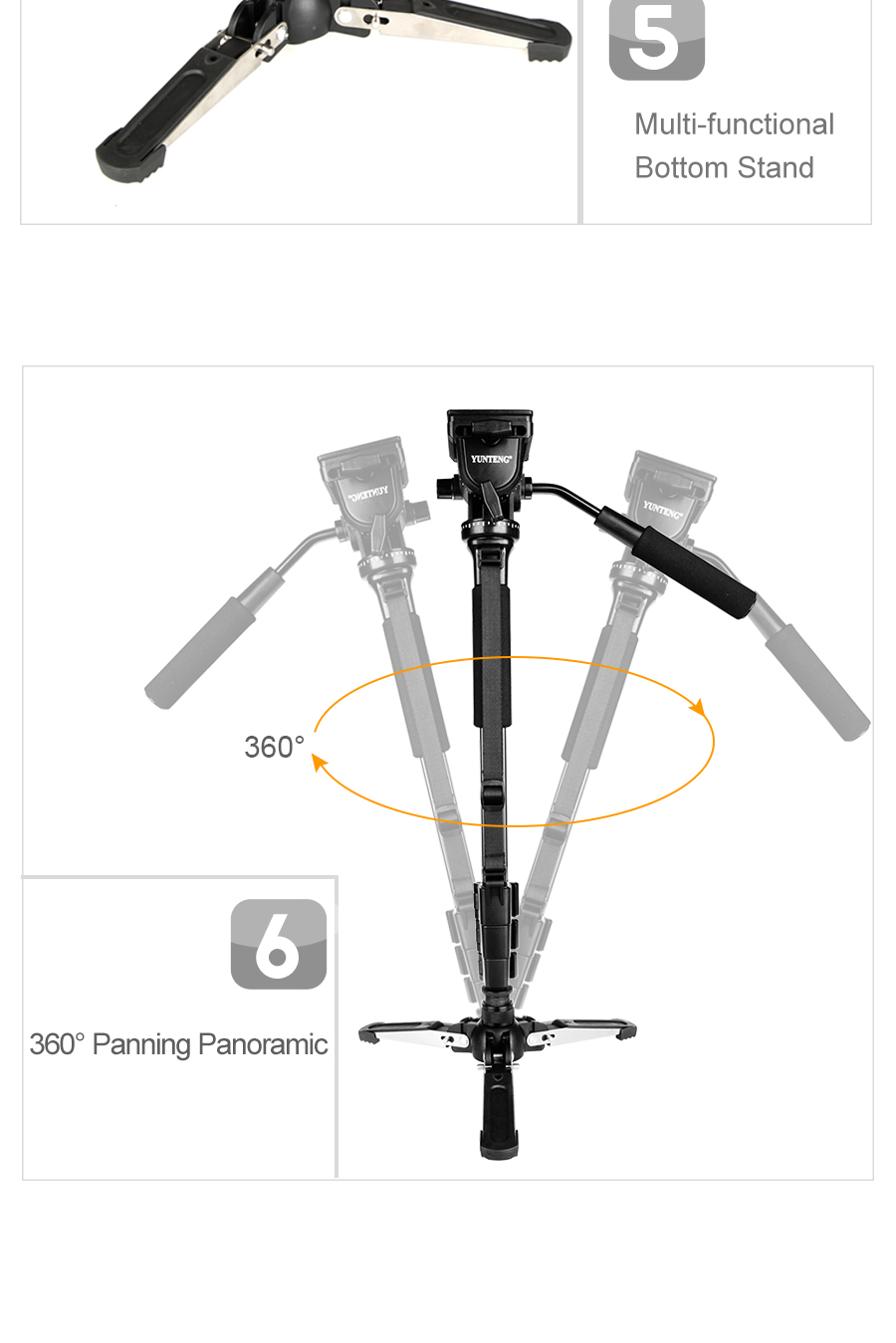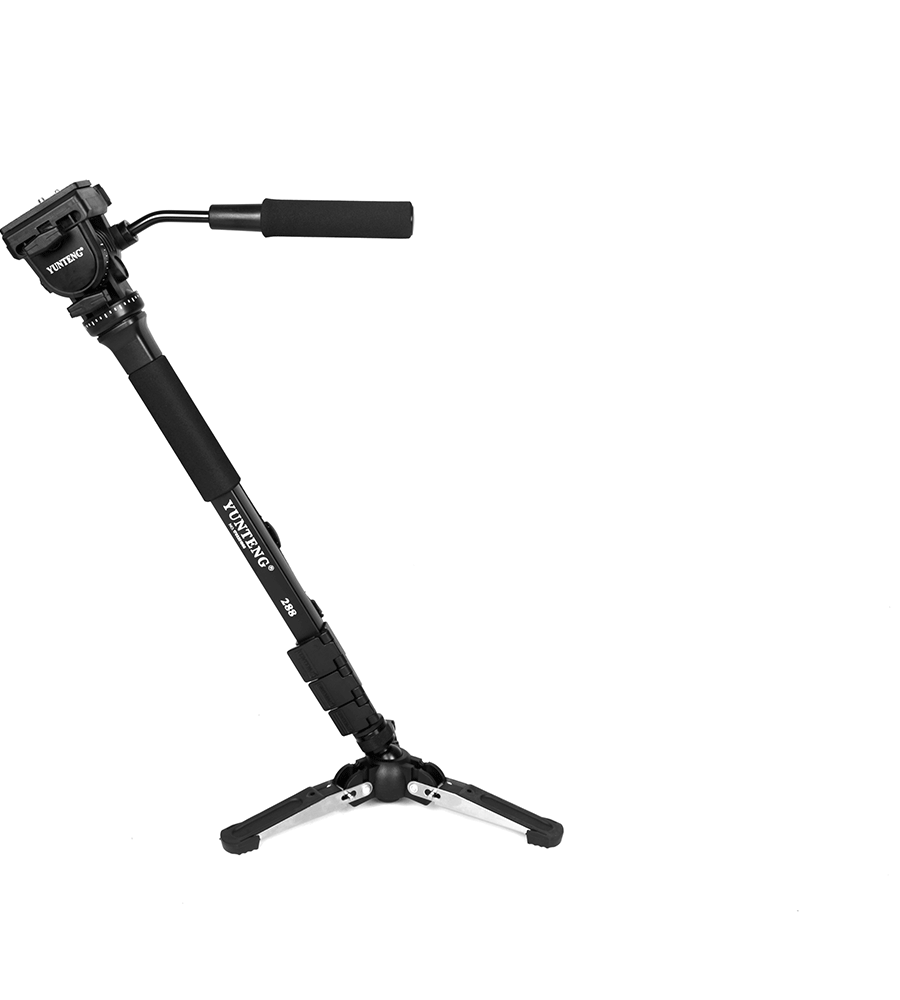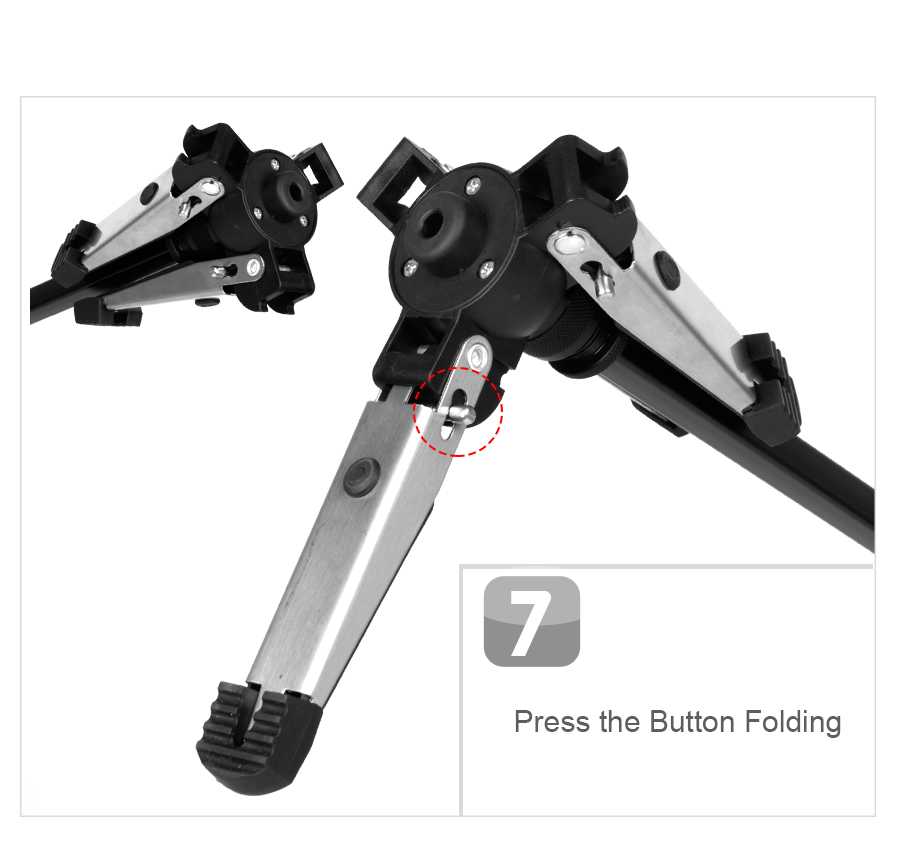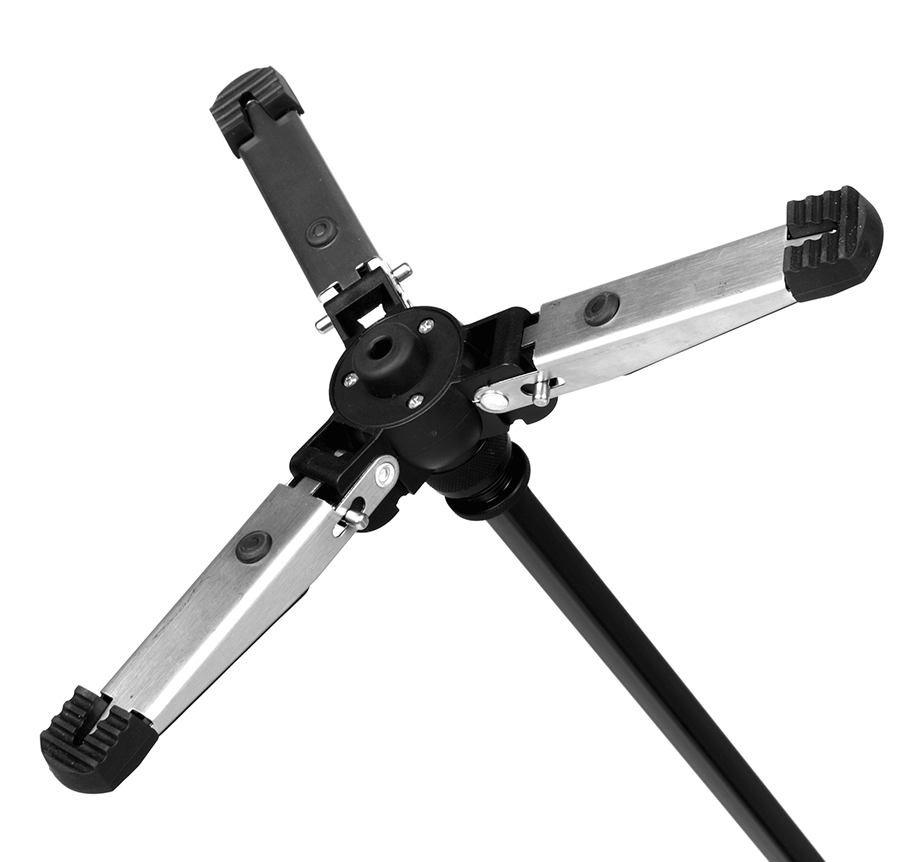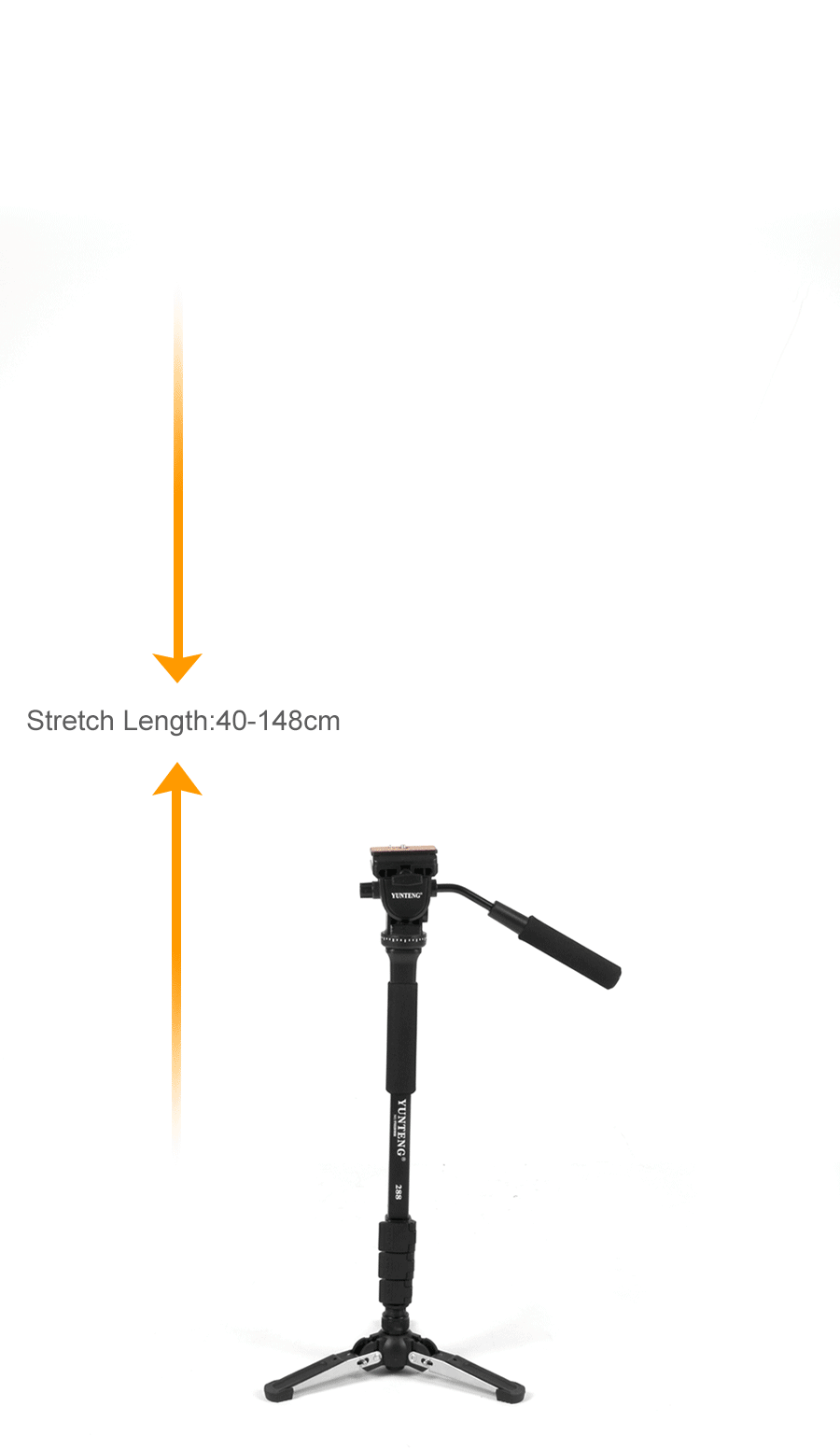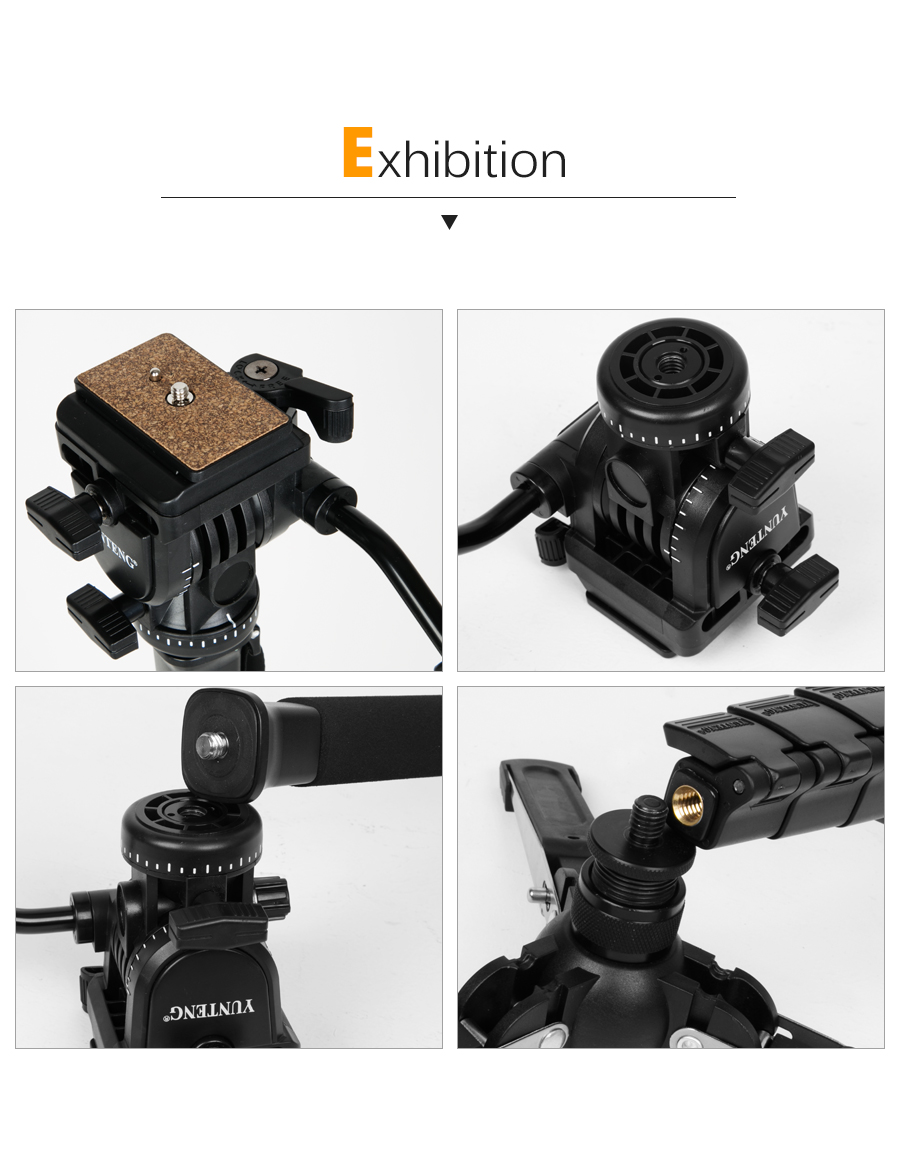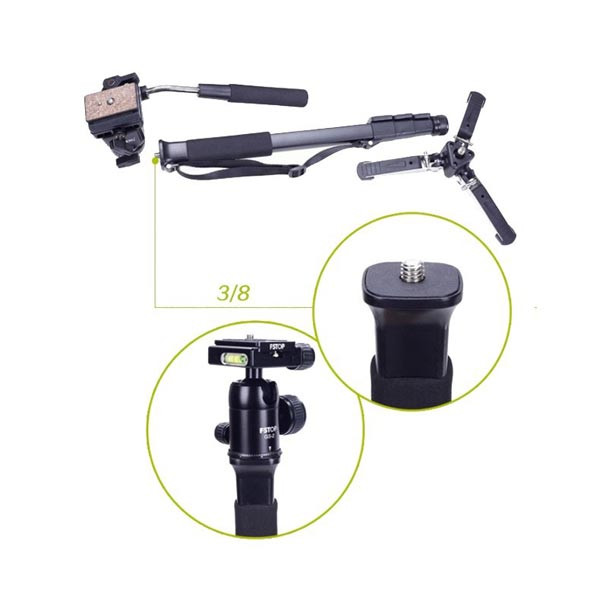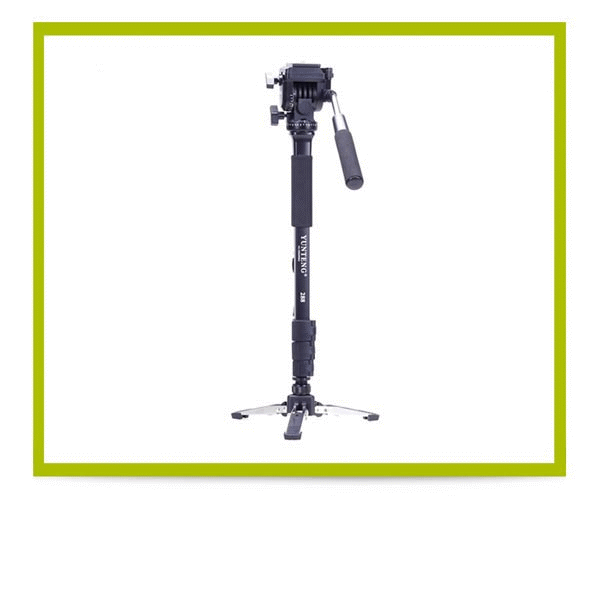 Lightweight 4-Section Monopod comes with 360 degree rotating Fluid Pan Head.
The removable pan bar controls the front-to-back tilt of the head, and it can be employed to rotate the monopod at the foot for panning. The head's tilt action features a measure of resistance for a fluid effect, ensuring movement is smooth. The back-to-front tilt range is -45 to +90°.
The monopod head has a longer quick-release plate. It features a video pin for extra camcorder stability. The adjustable shoulder strap provides a convenient way to carry the monopod.
Yunteng VCT-288 monopod allows a still camera to be held steadier, allowing the photographer to take sharp pictures at slower shutter speeds, and/or with longer focal length lenses. In the case of video, it reduces camera shake, and therefore most of the resulting small random movements. Yunteng VCT-288 is easier to transport and quicker to set up than conventional tripods, preferable for on-the-go (OTG) photography and enables the photographer to take advantage of the situation he or she is presented with, all while providing camera support to capture a clear, sharp image. Examples of situations in which a monopod is preferable include wildlife and sports photography where you can dramatically increase the stability of long lenses, travel photography, particularly around the golden hours and of course outdoor macro photography, especially when trying to photograph insects etc